Some people like to play game with speakers (surround sound, etc.) but I prefer to have headphones on. It does get uncomfortable after a few hours of gaming but I usually take enough breaks that it doesn't affect me too much. I prefer headphones and headsets over speakers since it allows be to hear more especially if I play First Person Shooter games and need to hear foot steps.
So here is a question for you:
1) Which do you prefer?: Headset /headphones or Speakers
2) What is your setup? (Brand, etc.)
My Setup
JVC HA-FX35 (Black) Marshmallow Inner-ear Headphone
http://www.newegg.com/Product/Product.aspx?Item=N82E16826106455
$

14.99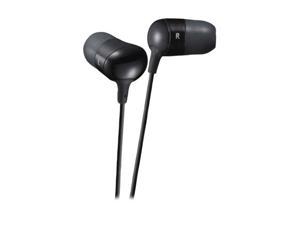 Logitech Gaming Headset G330 (Black)
$33.86
*My ear covering headphones broke recently and I have yet to find a decent replacement. I've been shopping around and I think I've narrowed it down to these 4. If you have other suggestions that would be awesome. Preferably not too expensive.
Sennheiser - Professional DJ styled - Hi-Fi Stereo Headphones (HD 201)
Sennheiser HD228 3.5mm Connector Supra-aural Stereo Headphone
Sennheiser - Professional DJ styled - Closed Dynamic Bass Headphones (HD 202 II)
Sennheiser HD203 6.3mm Connector Circumaural Stereo Headphones - DJ/MP3 closed lightweight Headphones